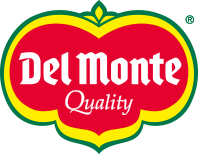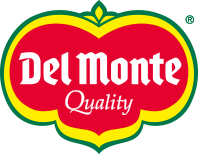 Tapez votre recherche (produits, recettes, blog...)

Juillet 11 2023, Netherlands
Junior Key Account Manager - Based in Holland
Ventes
Code Position: Junior Key Account Manager - Based in Holland
Fonction: Ventes
Le Pays: Netherlands
Le Pays - La Ville: Holland
Type de contrat: CDI Contract
Les informations:
Del Monte is an international Group offering a variety of wholesome and nutritious products essential to a healthy lifestyle. It is one of the world's leading vertically integrated producers, marketers and distributors of high-quality fresh and fresh-cut fruits and vegetables, as well as leading producer and distributor of prepared fruits and vegetables, juices, beverages and snacks in Europe, Africa and the Middle East.
The Group is established in more than 100 countries and has nearly 40,000 employees worldwide
As part of Fresh Del Monte, Del Monte (Holland) BV is serving mainly the Benelux & Northern Europe countries. The company is located in Bleiswijk.
To strengthen the commercial team we are looking for a Junior Key Account Manager.

Reporting to the Commercial Director, you will be responsible for:
- Managing of a selected number of existing customer accounts (retail, service providers, wholesale)
- Working closely together with your colleagues to actively look for and develop new opportunities and customer accounts
- Frequent visits to your customers in order to strengthen and develop the relationship
- Preparing and delivering appropriate presentations on products/ services to customers and /or other stakeholders.

We are looking for a candidate who is/has:

- First (1 - 3 years) experience as in a relevant commercial role within the international fruit & vegetable business,
- Excellent communication skills, great customer focus
- Fluent in writing and spoken Dutch and English, German would be a plus,
- Knowledgeable and/or experienced ERP user and knowledge of MS Office,
- Thorough understanding of marketing and negotiating techniques,
- Fast learner and passion for sales,
- Self-motivated with a results-driven approach
We offer:

- A position in a dynamic & challenging international environment
- TEAM Events
- A competitive salary package
- Committed and motivated colleagues with a clear sense of team spirit
Retour à la liste